14th Annual Vines & Steins Fundraising Event
Friday, March 31, 2017!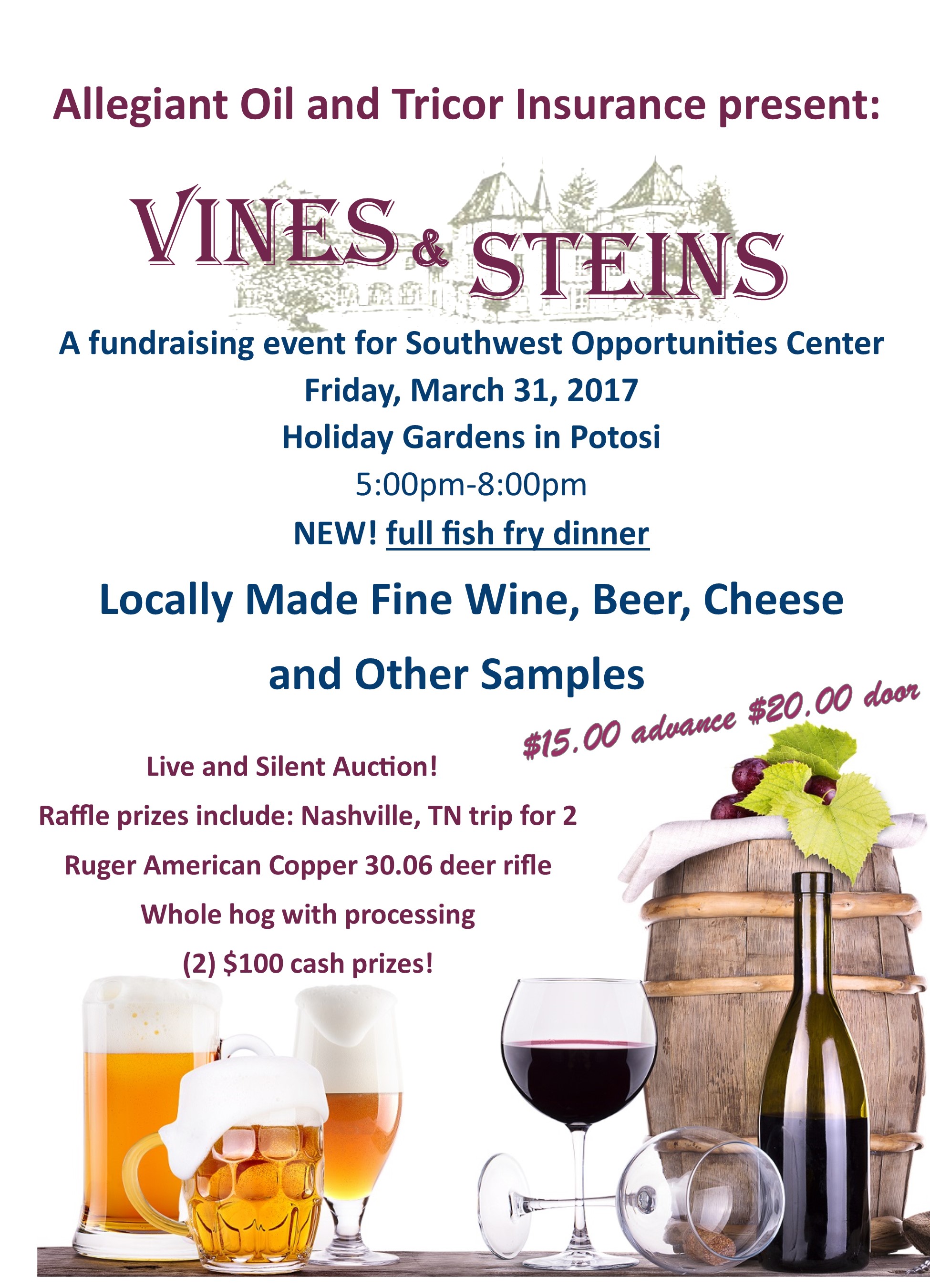 Vines & Steins is Southwest Opportunities Center's largest annual fundraising event! This evening includes tastings of locally made fine wine, beer, cheese and other goodies! Our local vendors donate their time and products. We also include a live and silent auction as well as a grand prize raffle! Vines & Steins is always a wonderful event supporting SOC!
NEW IN 2017! Vines & Steins is a FISH FRY DINNER and has moved to a Friday evening! In addition to our usual tastings, live/silent auction and raffles, there will be a dinner. Please note that you MUST have tickets either in advance or at the door. Tickets are $15 in advance or $20 at the door and can be purchased by calling (608) 723-6659, from any SOC employee or from our Vines & Steins Presenting Sponsors (Allegiant Oil and TRICOR Insurance).
For more information on how you can get involved, please contact Tori Leeser, Development Coordinator at 608-723-6659 or bkamps@socinc.org