The mission of the SunGarden Greenhouse is to create consistent training and employment opportunities for individuals with disabilities who are clients of Southwest Opportunities Center. The greenhouse uses sustainable, environmentally friendly practices to grow high quality, local, delicious produce without environmental pollutants, pesticides or chemical runoff.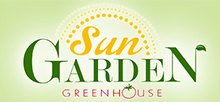 The hydroponic greenhouse is located at 1500 Industrial Park Road, Lancaster WI, just a block from the Southwest Opportunities Center campus.
Learn more about the SunGarden Greenhouse.
For more information about the greenhouse, please contact Sara Mooney, Greenhouse Manager at 608-723-6659 or smooney@socinc.org