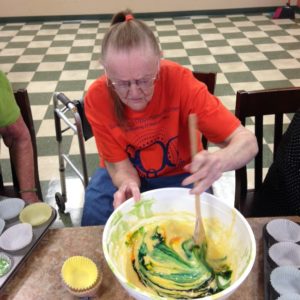 Golden Opportunities program at Southwest Opportunities Center (SOC) is designed for individuals who are 55 or older. The program provides alternative services for those individuals whose interests and physical stamina to work is no longer a primary focus in their day. The program provides an opportunity for individuals to stay active, involved, and connected to their community.
Activities will offer new experiences and old favorites that will be geared toward individual's interests and will offer community involvement. Variety, involvement in planning, and choice to participate in activities are important components to the program's success.
Activities include:
Grocery shopping, baking and cooking
Walking Down Memory Lane
Cards, Board Games, Wii, puzzles
Arts and Crafts
Music Enrichment
Exercise
Community Awareness
Reading and Library Visits
Nature Events
Outings
Seasonal/ Holiday Projects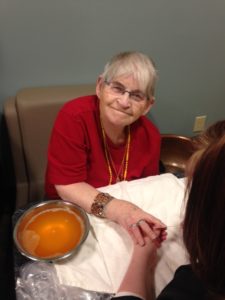 Individuals interested in receiving services in the Golden Opportunities program must meet the following eligibility criteria:
Individuals 55 years or older
Individuals who show less interest or desire to work and earn a paycheck as their primary focus for the day, however, still want to be active and participate.
Individuals who are independent or needing minimal assistance with their daily personal cares and overall mobility.
For more information, please contact Deena Tracy, Day Services/Senior Coordinator at 608-723-6659 or dtracy@socinc.org