Southwest Opportunities Center has a 6764 sq ft production facility located in the Industrial Park just off of Highway 61/81 on the north side of Lancaster WI.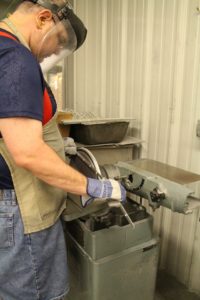 Service Capabilities:
3 Phase Power
Compressed Air Service
Electronic Weight Service
Variety of power tools (drill press, table saw, chop saw, etc.)
Loading Dock
Adaptable facilities to meet your production requirements
How can we benefit your company?
For more information, please contact John Rank, Procurement Coordinator at 608-723-6659 or jrank@socinc.org