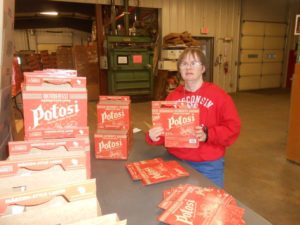 Southwest Opportunities Center can meet your manufacturing needs. We have worked with local, state, and national businesses for over 25 years. SOC has the facility capabilities and manpower to meet your production standards.
Create a Winning Partnership
We provide a flexible, qualified workforce, competitive pricing, and quality standards to meet your specifications. Our attention to detail and prompt response to inquiries will give you confidence that your job is being done well.
We are dedicated to forming a mutually beneficial relationship between your business and Southwest Opportunities Center.
Dependable, flexible workforce
Excellent on-time delivery record
Strong quality control policy
Timely pickup and delivery of product available
For more information, please contact John Rank, Procurement Coordinator at 608-723-6659 or jrank@socinc.org