Southwest Opportunities Center, Inc. (SOC) is a private, non-profit 501 (c)(3) Community Rehabilitation Center. Since 1988 we have been dedicated to providing employment and programming for adults with disabilities who live in Grant County and the surrounding communities of Southwest Wisconsin. Our mission is to provide opportunities for individuals to grow in everyday life. Our objective is to support, educate, and empower each individual to reach their fullest potential and highest level of independence.
SunGarden Greenhouse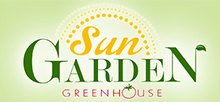 The SunGarden Greenhouse was built in 2015. The hydroponic greenhouse uses sustainable, ethical practices to grow high quality, local, flavorful produce without environmental pollutants, pesticides or chemical runoff. Currently, the greenhouse is focusing on the production of tomatoes and fresh herbs.
See more about the SunGarden Greenhouse >>>
Your Neighborhood Thrift and Gift Store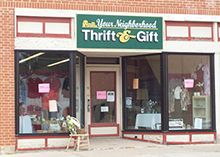 The thrift store is located in downtown Lancaster and provides work opportunities to individuals with disabilities. All proceeds support client programming and recreation at SOC. Donations are accepted. "Recycle, Repurpose, Reuse!"
Read more about Your Neighborhood Thrift and Gift Store >>>
Please contact Audrey Gaio-Johnston, Executive Director at 608-723-6659 or ajohnston@socinc.org with any questions about Southwest Opportunities Center, our client services, work programs or support projects.